AUSTRALIA
ANU Australian National University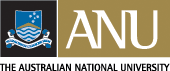 The ANU School of Art (SofA) specialises in training for professional careers in visual arts and design. It offers PhD, Masters, Honours and Bachelor Degrees and graduate and undergraduate Diploma workshop-based courses in a wide range of disciplines. The School also conducts an active non-award and public lecture program.
The School of Art offers a number of Coursework and Research postgraduate programs.
Coursework degrees are structured as semester length courses comprising individual studio practice projects together with core theory courses (as required). This enables different patterns of study at postgraduate level to suit a student's individual needs and interests.
Research degrees are structured around an approved research project with related theoretical elements and a number of options for the combination of these are available. All are undertaken in a particular studio/workshop discipline, building on an applicantıs prior qualifications and expertise in the area.